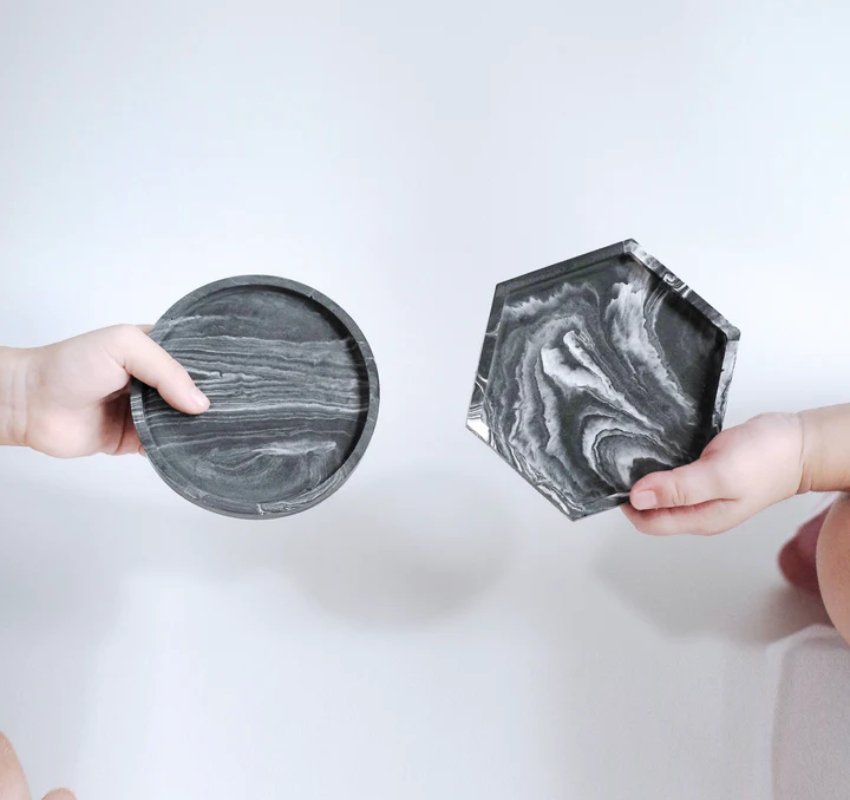 Posted on
---
If you're curious to know everything about jesmonite, then reading this article till the end can help. Jesmonite is a versatile material that can be used to craft several objects. It is widely used in the construction, and jewelry industry. But what exactly can you craft with jesmonite? In this article, we will be discussing the possible things you can craft with jesmonite. Besides, we will also look at some of the properties of jesmonite.
What is Jesmonite?
Jesmonite is a combination of compounds, and it is widely used in several fields. Jesmonite is used by architects, artists, manufacturers, Jewelers, etc. The versatility of jesmonite is unmatched, that's what makes this compound so handy.
The primary ingredients include powdered gypsum and acrylic resin liquid. When gypsum powder and acrylic liquid are combined, it turns into a solid material.
Things You can Make with Jesmonite
Jesmonite in its mixture state can be molded into any object with a silicone mold. Once it turns into a solid, resilient material, it will take form into the object. With that, you can create an endless number of objects. You just need to be creative, and the sky's the limit. But we will mention here some of the common things people craft with jesmonite. You can try these things, once you learn using jesmonite.
You can create coasters or trays with jesmonite.
It can also be used to craft jewelry items.
Soap dishes and trinket dishes can also be created using jesmonite.
Some other common things include tealight holders, candlesticks, and planter's vases.
What Physical and Chemical Characteristics Does Jesmonite Offer?
Ever wondered why jesmonite is widely used in a variety of fields? It's because of its unique physical and chemical characteristics. Let's have a look at some of the prominent physical and chemical properties of jesmonite.
Food Safety
Jesmonite is not a toxic compound and poses no harm to food. Having said that, it shouldn't be normalized to store foods directly in jesmonite products.
Water Resistant
Jesmonite is not water resistant, so jesmonite vases or planters shouldn't be exposed to too much water. If you want it to be water resistant, then you need to sell it with a sealer.
Heat Resistant
It depends on how much intensity of heat it's exposed to. If it's normal sunlight or any normal warm temperature, then it resists heat and stays normal. But, if you exposed it to intense heat, then it will no longer resist heat.
Paint Compatibility
Jesmonite can be painted, but you won't feel the need to paint it. Because you can color the whole jesmonite substance with the Jesmonite Pigments.
How to Start with Jesmonite?
We've mentioned the things which can be created with jesmonite. The importance of jesmonite has also been mentioned. But you must be wondering what substances you need to get started. These substances or materials are mentioned below:
A jesmonite material, which is obvious. But make sure you get it both in powder and liquid form.
Molds and pigments
Bowls or cups can be useful for mixing.
Plastic sheet and beeswax
Other things include a scale and wet or dry sandpaper.
Buy Pigments
If you're looking to buy the above-mentioned materials from a credible place, contact Concrete Everything. We offer jesmonite pigments that you can use for two years. These jesmonite pigments, along with other things can help you make things with jesmonite.
Jesmonite pigments are available for purchase in two sizes 200g, and 1000g. There are several pigment colors available, you can choose the one you desire. Contact Concrete Everything to place your order right now.
Buy Casting Molds for Jesmonite
If you want to craft a particular shape or object, then molds are needed. Molds can help you shape the jesmonite according to your requirements. Concrete Everything offers casting molds for jesmonite and concrete. You can buy our casting molds and create different objects using them.
But first, you have to learn to use jesmonite, then you can craft several objects. We conduct different jesmonite workshops that are designed to teach people using jesmonite. These workshops will help you learn new things and increase your social circle as well. You'll get to meet a lot of people, which will help you to socialize more often.
About us
Dream | Seek | Make
A home for crafters, explorers, creators and anyone who simply loves beautiful crafts