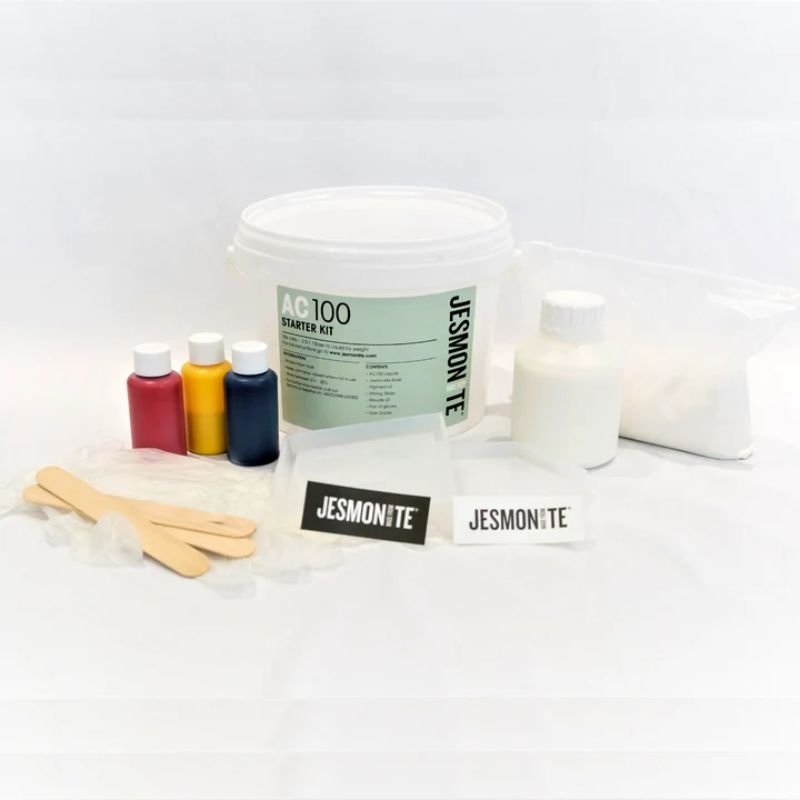 Posted on
---
Jesmonite is a very versatile material that can be used in a number of fields. However, jesmonite was invented to be used in the manufacturing and architecture industries. The applications of jesmonite evolved with time, and now it is being used in making jewelry, sculptures, gifts, etc. You can use jesmonite to give a gift to businesses to strengthen your relationship with them. In this article, we will be discussing how you can use jesmonite to give a gift to businesses. Besides, we will have a look at how jesmonite can help you start a business.
Launch a Small Jesmonite Crafting Business
Once you learn to use jesmonite to create different objects, you can use your skills to start a business. Nowadays, jesmonite-made jewelry is being sold, and people buy it due to its appalling design. You need to specify what kind of objects you're going to make and start a business with. After specifying your products, you need to hunt jesmonite resellers to get jesmonite. As the official distributor of Jesmonite, Concrete Everything offers special rates for Jesmonite product. Check us out and reach out to us to receive the special rates!
What Materials You will Need?
It depends on what type of products you're planning to create with jesmonite. If you're starting, then you should get a jesmonite starter kit. You'll find a lot of jesmonite starter kits available online, so you can buy them. Concrete Everything offers its own range of jesmonite starter kits. In order to get a better understanding of the materials, you can join jesmonite workshops. You'll get to learn a lot of important things about jesmonite, which will help you in your business. Concrete Everything conducts jesmonite workshops to teach people the basics of jesmonite.
Research the Market & 

Competitors.

If you want to boast a successful jesmonite business, then you need to research the market and competitors. This goes for all sorts of businesses, as you learn most of business management by analyzing your competitors. Before anything, identify your competitors, and see what works for them. Make a list of their hot-selling products to identify what your target audience wants. However, just replicating their products is not always going to work. It just gives you an idea about the different product range. Replicating other products are some activities or things that can cause harm to your business, so you beware of these activities.
Think of New Awesome Designs
As we mentioned before, you can't replicate the products of your competitors and expect to run a successful business. You need to think of some new awesome ideas for your jesmonite products. A unique jesmonite product will build your brand identity, and people will recognize your brand with your products. So take a pencil and start brainstorming awesome designs that can help you stand out from your competitors. You need to be creative at this point because a unique design can uplift your sales, and your business will grow.
Package Your Items
Most people would not put effort into the packaging of the jesmonite product. But you should design the packaging of your items very meticulously, as they can attract people to buy your jesmonite products. Unique packaging will help you stand out from your competitors.
Besides, you will be maintaining a good user experience as well, which is critical for the success of any business. Before going for any design, you need to get some feedback about the packaging. You can send these designs to your friends, or family, and receive their feedback.
Find Marketing Platforms
When you are done with the launching of your product, then you need to find marketing platforms where you can market these products. Since the majority of people are going to sell their products on e-commerce platforms, hence the marketing platforms should also be online like Instagram, Facebook, etc. Because, our targeted audience uses social media, so you can market your products there and gain their attraction.
Be Patient
Though it may be hard, you need to be patient. Because it's going to take your business some time to get a breakthrough. After getting the breakthrough, your business will grow rapidly. But you need to be patient till then, and keep working harder to get success.
If you want to own a successful jesmonite business, then you may need to get some basic knowledge about it. You can attend our jesmonite workshops to get some hands-on experience with jesmonite.
About us
Dream | Seek | Make
A home for crafters, explorers, creators and anyone who simply loves beautiful crafts