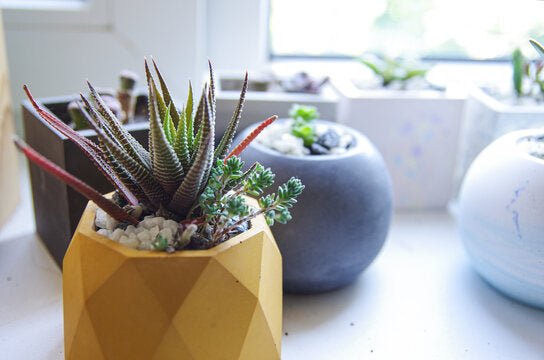 Posted on
---
Surprise your friends this Christmas with amazing gifts. It will make this Christmas memorable for you and your friends. These gifts do not necessarily have to be expensive, you just need to be creative. It is crucial to give a gift to important people in your life so that they know how much you value them.  
Considering your needs, we have done the research and discovered the best Christmas gift ideas in Singapore for 2022. Now, you do not have to spend your time getting gift ideas. You can just read our guide to get these amazing Christmas gift ideas. So, let's learn the best Christmas gift ideas that will leave your friends in awe. 
Zen Concrete Planter Pot
If your friend is interested in gardening, then no expensive gift can get better than a zen concrete planter pot. These concrete pots come in different shapes and sizes. Their texture and design are what make them different from other pots. Moreover, these planters are available at a cheaper price. You can buy zen planters from us as we offer value-to-money products. We have also got face planters, so you can buy a face planter to surprise your friends. 
How good would it be if you could leave a note saying "you made this" You can learn to make concrete planter pots, once you learn the use of concrete. Concrete Everything conducts concrete workshops that will enable you to create a planter pot to give your friend this Christmas. You can also buy these planter pots from us. 
Custom Jesmonite Hex Lamp
If you want to give your friend a unique gift this Christmas, then you should consider a jesmonite hex lamp. As good as these lamps look, they symbolize as good a message. You should give this lamp to important people in your life who have lit up your dull life. Leave a note that as you lit up my dull life, may this lamp lit up yours.  
You can order these jesmonite hex lamps from Concrete everything. Usually, bulbs for lamps come in three different shapes: tube, rounded and long. You can choose the one according to your choice. We also conduct workshops that teach you how to use the jesmonite. So you do not have to buy products anymore. You can create products yourself and give them to your friends on Christmas. 
Dining Pot Coaster
You should give something unique to your friends so they will remember it for years to come. A Dining Pot Coaster is such a gift. Not only can this gift add value to your friends' homes but it can also solve their problem of storage. You can place important stuff on this while working. You can also use it as a tray when you eat your snacks.  
We create custom dining pots so you can have a dining pot of your choice. You can tell us your requirements, for instance, your favorite color, and we will try our best to make it as per your demand. 
It can be placed either on the tabletop or on TV units. Wherever it is placed, it is sure to grab the attention of all the people and they will end up asking "From where you got this". You can proudly tell them that you bought it from Concrete Everything.  
Order Custom Christmas Gifts from Concrete Everything
If you're struggling to find a Christmas gift for your friends, or family, you can contact Concrete Everything. Like the above-mentioned products, there's much more to explore. We have got many amazing products that you can give your friends as a gift this Christmas. You can also order customized gifts and they will be delivered to you as per your demand. Make sure to list all your requirements correctly, so that we can make it as best as we can. 
Concrete Everything also conducts monthly workshops in Singapore that cover the use of concrete, jesmonite, and resin. You can learn using these three compounds by attending our workshops. After attending our workshops, you will be able to create different products on your own. Contact Concrete Everything now to enroll yourself in the upcoming workshop 
About us
Dream | Seek | Make
A home for crafters, explorers, creators and anyone who simply loves beautiful crafts