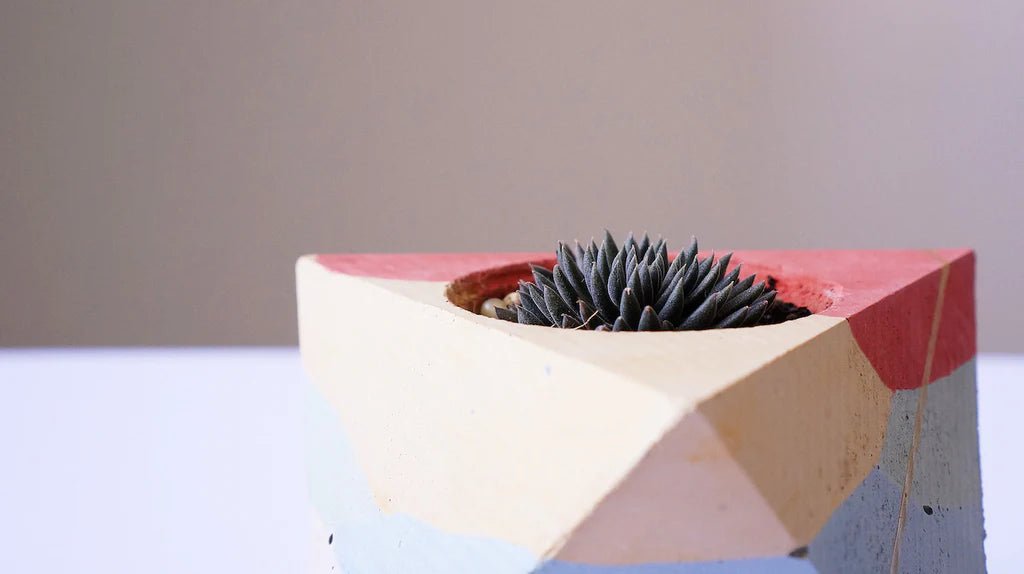 Posted on
---
Welcome to the exciting world of urban gardening! If you're looking to add a touch of greenery to your urban living space and create a serene oasis amidst the concrete jungle, then you've come to the right place. In this article, we will explore the benefits of urban gardening and highlight the perfect solution for crafting your own unique urban oasis - joining a concrete planter workshop!
The Urban Gardening Revolution
In recent years, there has been a remarkable shift in people's desire to reconnect with nature, even in urban environments. Urban gardening has gained significant popularity as it offers a way to bring the beauty and tranquility of nature right into our homes and communities. Whether you have a small apartment balcony, a rooftop terrace, or even a tiny window sill, you can transform these spaces into vibrant green sanctuaries.
The Benefits of Urban Gardening
Urban gardening goes beyond mere aesthetics. It brings a myriad of benefits that positively impact our physical, mental, and emotional well-being. Let's explore some of these benefits:
1. Health and Well-being
Engaging in gardening activities, such as planting, watering, and nurturing plants, provides a therapeutic and stress-relieving experience. Spending time in nature has been proven to reduce anxiety and promote relaxation. Additionally, growing your own herbs, vegetables, and fruits allows you to enjoy fresh and organic produce, leading to a healthier lifestyle.
2. Environmental Impact
Urban gardening contributes to a greener environment by improving air quality, reducing pollution, and mitigating the urban heat island effect. Plants absorb carbon dioxide and release oxygen, making the air cleaner and fresher. Moreover, urban gardens act as natural coolants, reducing the temperature in surrounding areas and combating the heat generated by concrete structures.
3. Community Building
Urban gardening has the power to bring communities together. It fosters a sense of belonging and encourages collaboration among neighbours who share a common interest in cultivating beautiful green spaces. Community gardens provide a platform for people to exchange knowledge, skills, and produce, strengthening social connections and promoting a sustainable lifestyle.
Concrete Planters: The Perfect Urban Gardening Solution
When it comes to urban gardening, concrete planters offer a versatile and stylish solution. Their durability, stability, and aesthetic appeal make them an ideal choice for creating stunning garden displays in urban settings. Concrete planters come in a variety of shapes, sizes, and designs, allowing you to unleash your creativity and personalize your urban oasis.
Join a Workshop Today!
If you're eager to unleash your inner gardener and create your own concrete planters, joining a workshop is the perfect opportunity. These workshops provide hands-on experience and expert guidance, ensuring that you learn the essential techniques required to craft beautiful and long-lasting planters.
What to Expect in a Concrete Planter Workshop
They typically cover the following:
Introduction to Concrete:

Gain an understanding of the properties of concrete and the materials used in the process.

Mold Creation

: Learn how to create molds for your planters using various materials and techniques.

Concrete Mixing

: Master the art of mixing concrete to achieve the perfect consistency.

Pouring and Finishing:

Discover the techniques for pouring concrete into molds and adding finishing touches to create unique textures and designs.

Curing and Maintenance

: Understand the importance of curing and learn how to properly care for your concrete planters to ensure their longevity.
Benefits of Joining a Workshop
Joining a workshop offers numerous advantages:
Hands-on Experience:

Workshops provide a hands-on learning experience where you can actively participate in the entire process of creating your concrete planters. This practical approach allows you to develop essential skills and gain confidence in working with concrete.

Expert Guidance:

In a workshop setting, you'll receive guidance from experienced instructors who have in-depth knowledge of concrete crafting techniques. They can offer valuable tips, tricks, and insights to help you achieve professional results.

Access to Tools and Materials:

Workshops usually provide all the necessary tools, materials, and equipment needed for the concrete crafting process. This eliminates the need for you to invest in expensive tools and allows you to explore different techniques without any additional costs.

Creative Inspiration:

Interacting with fellow workshop participants can spark creativity and inspiration. You'll have the opportunity to exchange ideas, share experiences, and learn from others, which can lead to innovative designs and unique planters.

Networking Opportunities:

Workshops bring together individuals with a shared passion for urban gardening and concrete crafting. Connecting with like-minded people can open doors to future collaborations, friendships, and a supportive community of fellow urban gardeners.

Practical Tips and Tricks:

In addition to the technical aspects of concrete crafting, workshops often provide valuable insights and tips on plant selection, container gardening, and maintenance. These practical tips will help you create a thriving urban garden that flourishes within your concrete planters.
Transform Your Urban Space
By participating in a concrete planter workshop, you have the opportunity to transform your urban space into a lush oasis that reflects your personal style and love for nature. Here are some ideas to inspire your urban gardening journey:
Vertical Gardens
Utilize vertical space by incorporating hanging planters, wall-mounted planters, or trellises. Vertical gardens not only maximize space but also create stunning visual displays that add depth and dimension to your urban oasis.
Edible Gardens
Grow your own herbs, vegetables, and fruits even in the limited space of an urban environment. Compact varieties and innovative planting techniques such as vertical gardening and container gardening allow you to enjoy the satisfaction of harvesting your own fresh produce.
Native and Drought-Tolerant Plants
Choose plants that are native to your region and are well-suited to the local climate. Native plants require less maintenance and are more resilient to environmental conditions, making them ideal for urban gardens. Drought-tolerant plants are also a great choice as they conserve water and thrive with minimal irrigation.
Succulent and Cacti Gardens
Create a desert-inspired oasis with an array of succulents and cacti. These low-maintenance plants come in various shapes and sizes, offering a diverse and visually appealing collection. Combine different textures and colors to create a captivating display that thrives in arid urban environments.
Conclusion
Embarking on an urban gardening journey is a rewarding and fulfilling experience. By joining a concrete planter workshop, you can master the art of crafting unique planters that breathe life into your urban space. The combination of creativity, hands-on learning, and expert guidance makes these workshops the perfect avenue to unlock your gardening potential.
About us
Dream | Seek | Make
A home for crafters, explorers, creators and anyone who simply loves beautiful crafts