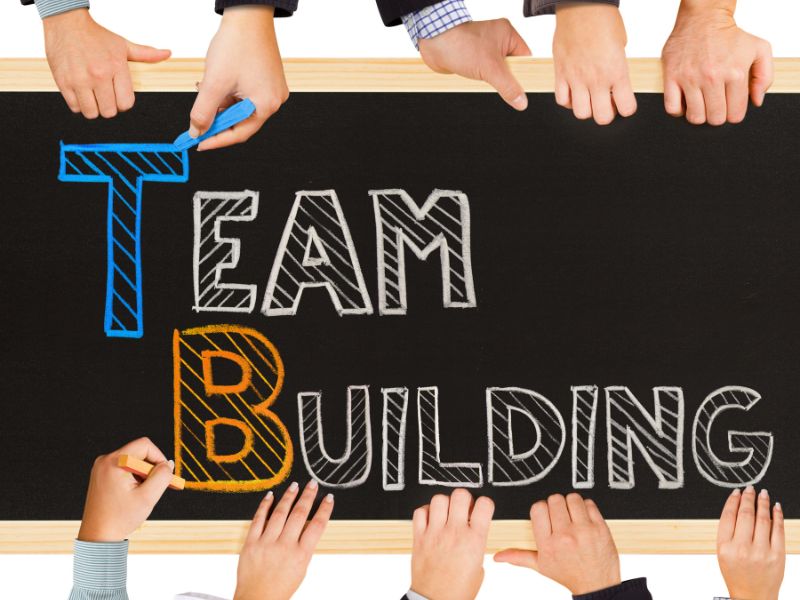 Posted on
---
Businesses organize team-building activities to enhance cooperation among their employees. This helps businesses to grow in a short period but if these activities are executed successfully. But what ensures the success of these team-building activities?
In this article, we will be discussing five tips that can help make these team-building activities successful. The success of these activities is vital for businesses, otherwise, their time and money will go in vain. So, follow these tips to ensure the success of your team-building activities. Let's start with our very first tip, setting up goals for your team building activities.
Setting Up Goals
Before organizing these team-building activities, you need to have a clear vision in your mind about your ultimate goal. The goal of these activities should be to give employees more opportunities to interact and communicate with each other. You need to achieve this at the end of your activities because you put plenty of time and money into it.
Suppose there's a big project which your company has to do, but your employees don't feel comfortable with one another. The lack of communication among employees will decrease the efficiency of work. If this is the case, then organize team-building activities with the aim to prepare your team for the next project.
Setup a Budget
Once you set up goals for team-building activities, the next step should be to set up a budget to make these activities happen. Analyze the financial situation of your company, and then specify a budget for these activities.
Specifying a budget allows you to organize your event within that budget, and you don't have to push your limit. You get to know what activities can be organized within a particular budget. You can conduct a number of team-building activities on a short budget, but you'll have to compromise in some areas.
Go for Outdoor Events
Always try to organize team-building activities outside the office. Because the office reminds employees about their workload and different things. Besides, they are used to seeing the office daily, so they will feel no excitement. If they are not excited about these activities, then it will hardly make an impact on them.
Therefore, organize these activities somewhere outside your office, where your employees feel refreshed. When these activities are organized in such a place, it adds more value to the activities. Employees start giving more attention to these activities, which makes these activities successful.
Opt for a Learning Activity
Instead of organizing activities with no aim, organize activities that are meant to add value to the bonding among your employees. Opt for learning activities such as different creative workshops that can teach your employees some new skills. For instance, you can have them attend our resin art workshop to teach them a new skill.
Concrete Everything conducts a number of workshops regularly that can help bring your team members closer. If you want your employees to learn artistic skills, then you can have them join our art workshops. Our workshops require teamwork, and that can be a great opportunity to promote team building.
Get Feedback
After organizing these activities, do not forget to get feedback from your employees. This can help you analyze whether your investment was worth it or not. Collect the feedback and see positive and negative points in the feedback. These positives and negatives can help your activities to be successful.
So, it's very crucial to receive feedback from your employees about these activities. Ask them whether these activities addressed their problems or not. If not, then all your efforts and investment will go in vain. You can even ask them for suggestions, like what can be an ideal team building activity according to them. This feedback will give you an opportunity to not repeat the same mistakes next time.
Employees need to understand the importance of team building, and it can uplift their performance. Concrete Everything conducts workshops regularly that give people an opportunity to gather and work together. It can help to increase their interaction, and communication, which will eventually help in team building. You will also get to see the results in the form of the company's growth.
About us
Dream | Seek | Make
A home for crafters, explorers, creators and anyone who simply loves beautiful crafts