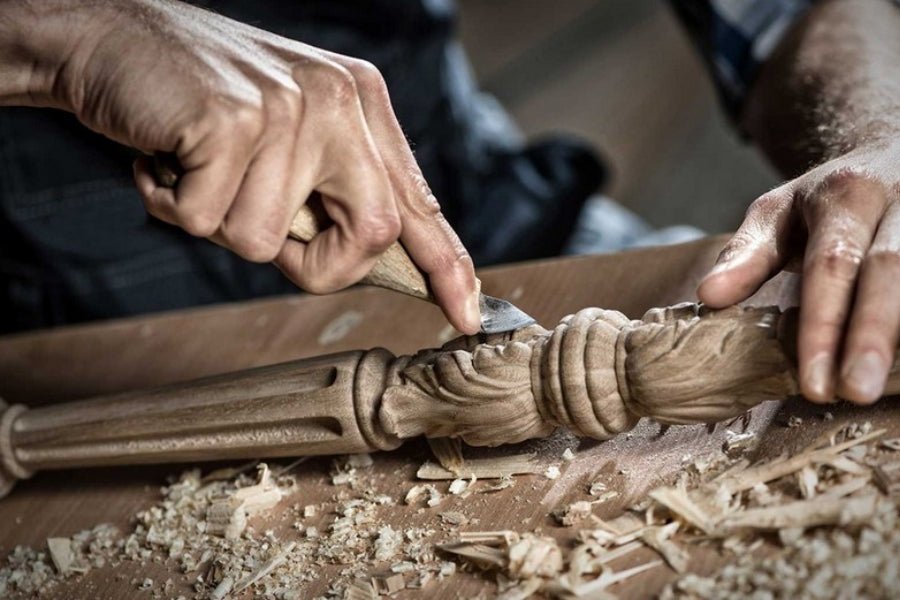 Posted on
---
The Art of Concrete Craftsmanship
Concrete craftsmanship is an essential skill for many construction and design projects. In Singapore, there are numerous opportunities to learn and practice this valuable trade. This comprehensive guide will provide you with a thorough overview of the best concrete workshops in Singapore, helping you to choose the perfect course to suit your needs.
Key Components of Concrete Workshops
A.
Practical Learning Experiences
All workshops in this guide emphasize hands-on learning, allowing participants to work directly with concrete and various tools. This practical approach helps learners grasp the techniques and processes quickly and effectively.
B.
Expert Instruction
Each workshop is led by experienced instructors with years of expertise in the field of concrete craftsmanship. These professionals provide valuable guidance and feedback, ensuring that learners can refine their skills and grow as craftsmen.
C.
Collaborative Environment
Working with fellow enthusiasts fosters a collaborative atmosphere, where participants can exchange ideas and learn from one another. This environment encourages creativity and innovation, leading to unique and exciting concrete creations.
Benefits of Attending Singapore Concrete Workshops
Skill Development
Attending a concrete workshop provides an excellent opportunity to develop and refine your skills in concrete craftsmanship. You'll gain hands-on experience working with different tools and materials, broadening your knowledge and expertise in the field.
Networking Opportunities
As you attend workshops and interact with fellow learners, you'll have the chance to network with like-minded individuals who share your passion for concrete craftsmanship. These connections can lead to potential collaborations, job opportunities, and more.
Creative Outlet
Concrete workshops serve as a creative outlet where you can experiment with new techniques and materials. The collaborative environment allows you to explore your creativity and push the boundaries of traditional concrete design.
Selecting the Right Workshop for You
To choose the ideal concrete workshops in Singapore, consider the following factors:
Your skill level and experience

The workshop's focus and curriculum

The reputation and expertise of the instructors

The workshop's duration and schedule

The location and accessibility of the workshop
By evaluating these aspects, you can find a workshop that meets your needs and helps you achieve your goals in the world of concrete craftsmanship.
Exploring Advanced Techniques and Trends
As the field of concrete craftsmanship continues to evolve, it's essential to stay updated on the latest techniques and trends. Attending advanced workshops Singapore can help you explore new approaches, such as incorporating sustainable materials, experimenting with innovative finishes, or integrating smart technology into your concrete projects. By staying informed and embracing cutting-edge methods, you can elevate your craft, set yourself apart from the competition, and create truly exceptional concrete works.
The Versatility of Concrete in Interior Design
Concrete has become increasingly popular in interior design, with its unique aesthetic and functional properties. Participating in workshops focused on concrete applications in interior spaces can help you discover innovative ways to utilize this material. Learn how to create custom countertops, stylish flooring, and eye-catching wall treatments that can transform any space, giving you an edge in the competitive world of design.
Combining Concrete with Other Materials
Concrete is a versatile material that can be combined with various other materials to create stunning, one-of-a-kind pieces. Workshops that explore these combinations can introduce you to exciting new possibilities in concrete craftsmanship. Learn how to blend concrete with wood, metal, glass, or even textiles to produce distinctive designs and eye-catching contrasts that can elevate your projects to new levels of sophistication.
Increasing Durability and Performance
With proper knowledge and techniques, concrete can be an incredibly durable and high-performing material. Workshops that focus on enhancing the durability and performance of concrete can provide valuable insights into the best practices for mix design, reinforcement, and curing. By mastering these methods, you can ensure that your concrete creations not only look stunning but also stand the test of time, providing lasting value and functionality for years to come.
Enhancing Your Craft Through Concrete Workshops
Singapore is home to several exceptional concrete workshops in Singapore, providing individuals with the opportunity to hone their skills in this versatile medium. By participating in a hands-on workshop, you can grow as a craftsman, develop valuable connections, and explore new creative possibilities.
About us
Dream | Seek | Make
A home for crafters, explorers, creators and anyone who simply loves beautiful crafts